FIND YOUR TYPE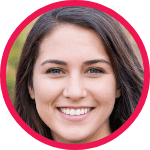 Installation of ACs require varied amounts of civil work which are an additional cost and are usually not included in the installation commitment. It is always better to have the space inspected so as to check for any possible costs that maybe incurred.
FIND YOUR CAPACITY

We recommend opting for a higher tonnage AC if any of the following conditions apply to you:

Direct exposure to terrace

Exposure to direct sunlight through windows
Heat generated from other appliances in the room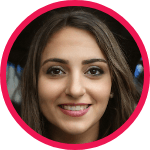 Proximity to other sources of heat, e.g. Kitchen
AC tonnage recommendations have been made considering an average room height of 8ft. For higher or lower ceiling rooms, it is recommended to opt for a higher or lower tonnage AC respectively.
INVERTER ADVANTAGE
Available in both split AC and window AC variants, an Inverter AC may cost a bit more than its standard counterpart, but provides sizeable energy savings in the long run. An Inverter AC uses only as much power as required to maintain the variable motor speed and attain the desired temperature. On the other hand, standard ACs run the motor at either full speed or minimum speed, consuming more power overall.
Let's take a deeper look at the benefits of Inverter ACs and standard ACs.
Factors

INVERTER AC

STANDARD AC

Motor Speed Control

Yes

No

Power Consumption

Consumes more power initially,

thereafter less to maintain temperature

Consumes less power initially, but more power overall

Electricity Savings(for 8 hours of daily use)

Inverter ACs consume 15% less units/day than standard ACs

Product Life

Longer

Relatively Shorter

Noise Level

Lower

Higher

Cooling Speed

Faster

Slower

Price

Inverter ACs cost more than Standard ACs
ENERGY RATING
Every AC comes with an Indian Seasonal Energy Efficiency Ratio (ISEER) star rating, an indicator of the energy efficiency. The ISEER follows a star rating methodology standardized by the Bureau of Energy Efficiency (BEE). A higher star rating corresponds to greater energy efficiency.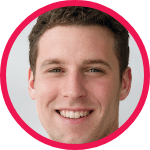 Simply put, a 5 star AC will consume approximately 25% less power than a 3 star AC for a similar run. So even though a 5 star AC costs more than a 3 star AC initially, the difference in price is generally easily recovered in the form on savings on electricity bills.

Savings indicated here are with respect to the base star (Rs.0 annual savings) rating set by BEE, and are reflective of the values for a standard 1.5 Ton AC.
ENERGY SAVINGS GUIDE
The Bureau of Energy Efficiency (BEE) is responsible for providing the standardized Star Ratings for all major home appliances including air conditioners, which indicate the potential long-term savings on future electricity bills you can get from your AC. Be sure to check on the Star Rating on offer before you choose an AC.
ADDITIONAL FEATURES
Most ACs today incorporate a variety of additional features aimed at providing great performance and useful health benefits. While these are important, the requirements may vary from household to household and from location to location.

AIR FILTER
Air filters help eliminate dust, pollen and bacteria during the cooling process. These filters may need to be cleaned or replaced from time to time. Air filters are governed by the Minimum Efficiency Reporting Value (MERV) ratings.

DEHUMIDIFICATION
The dehumidification feature is essential for people living close to the sea. This feature reduces the moisture level of the room while the AC is cooling, in order to ensure improved comfort, especially during humid days.

COOLING & HEATING
Live in an area where the winters are extreme? This feature converts your AC into a heater and emits warm air to increase the temperature of the room and keep the cold at bay. These units are also called all weather ACs

AUTO-CLEAN FUNCTION
The auto-clean feature prevents the growth of micro-organisms in the machine by removing moisture from the AC unit. This ensures you get clean air and great cooling on every use, also increasing the durability of the unit.
Smart ACs
Smart air conditioners integrate Wi-Fi technology into the traditional AC unit, improving on the convenience and the ease of use of the AC. Smart ACs can generally be controlled by using an app on your smrtphone, which allows you to adjust the setting, pick modes and monitor your usage over time. A Smart AC also eliminates the need for remote controls or batteries, allowing all air conditioners in the home to be easily operated by the means of a smartphone. In case of extreme weather, this feature allows you to switch on your AC in advance, before reaching your home.
In areas where the humidity is high (e.g. near the sea), it is better to opt for ACs with a copper condenser as they resist corrosion better than ACs with aluminium condensers. Generally, a copper condenser is tougher, giving it a longer life and making it easier to maintain.